Getting words count is easy in Google Docs. You can also let Google Doc to show live word count if you need with one quick setting.
How to get words count in Google Doc
1. Go to Tools > Word Count. (see image) You can also use keyboard shortcut "Ctrl + Shift + C" (Windows) or "Command + Shift + C" (Mac)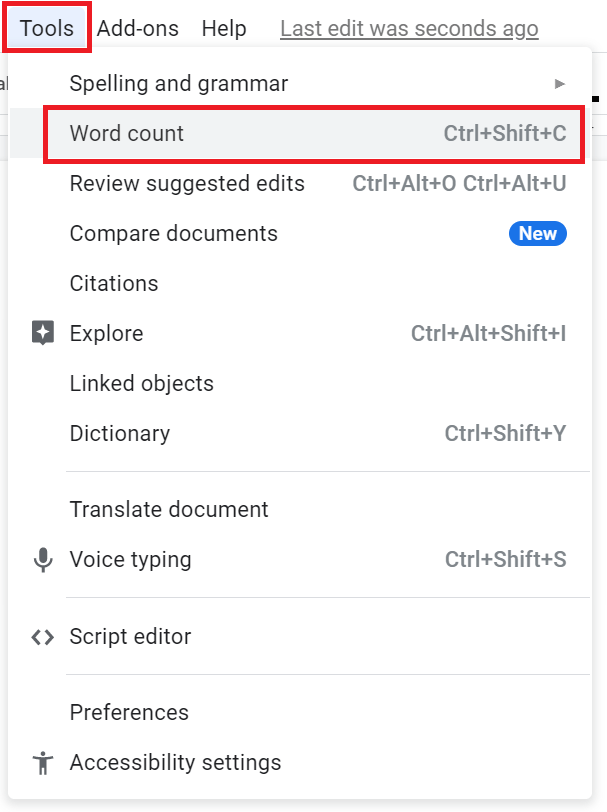 2. A new window showing word count along with characters (with and without spaces) and pages will appear. If you need display word count while typing, you can check the box against it (see image)
Live word count is available at the bottom left corner of Google docs and shows live word count. You can click it to get a count of Pages and Characters (with and without spaces) along with Words (see short video).