One of the most common unit of temperature is degree Celsius denoted as °C. Most common way to write it by typing oC and then raise o as superscript or more accurate but less common is to type degree symbol (­­°) and then C. Although getting degree symbol can be time consuming. If you have been following our blog, then you may know that typing degree symbol in Ms Word is really easy, just type \degree<sp> you get ° (see our blog on Ms Word shortcut for Degree Symbol).
You don't need to perform all the laborious work of converting o to superscript or find degree symbol (°). There is much cooler, faster and smarter way to type °C symbol in Ms Word.
Shortcut for Degree Celsius (°C)
To get °C, type \degc and hit space. Basically, we are using Math Autocorrect shortcut to insert °C. This shortcut works only in equation editor by default. However, you can use it outside equation editor also if "Use Math Autocorrect rules outsize math region" is checked in Math autocorrect options. This setting is turned off by default in Ms Word. If you didn't set it earlier manually, then the chance are that it will be turned it off.
Enabling Shortcut (set it once and use it forever)
\degc is Math Autocorrect text for °C. Math Autocorrect feature of Ms Word gives you LaTeX type shortcut for typing equation and symbol (you may also like to see a complete list of all Math Autocorrect Shortcut). To make this shortcut work outside equation, you need to do the following one time setting.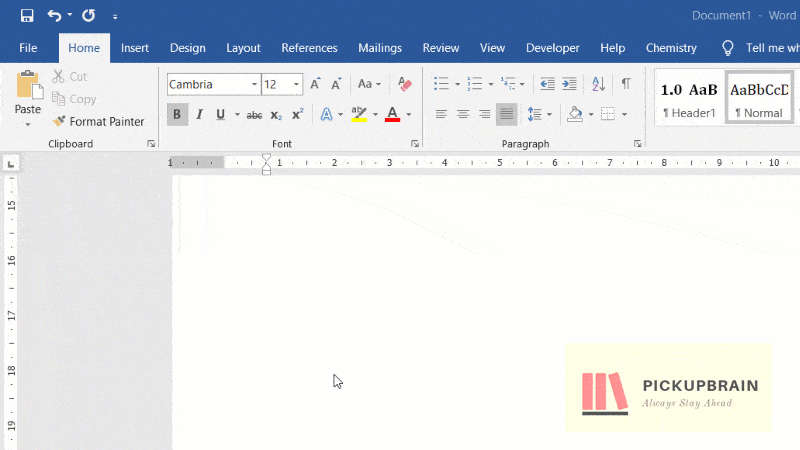 Click Files → Options to open Word Options
Navigate to Proofing and click AutoCorrect Options button to open Auto Correct window
Navigate to Math Autocorrect tab
Check the box against "Use Math Autocorrect options outside Math region"
Click Ok and close all the above windows.