The degree symbol (°) is used to represent or quantify arc (90°), temperature (°C or °F), alcohol proof or diminishing quality of music harmony. To insert degree symbol in Word, there are four different ways.
Four different ways to type degree symbol in Microsoft Word
To insert degree (°) sign or symbol in Ms Word, place the cursor where you want to insert sign and follow any of the following 4 methods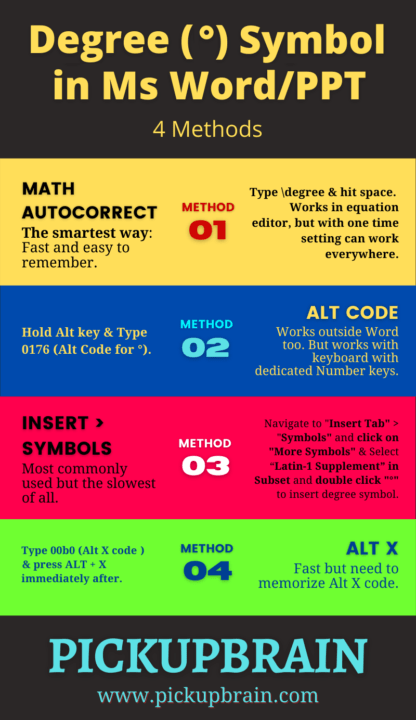 1: Using Insert > Symbols
Step 1: Click Insert Menu > Symbol in symbols group.
Step 2: Select More Symbols.

Step 3: Select "normal text" from Font drop-down.
Step 4: Choose "Latin-1 Supplement" from the Subset drop-down.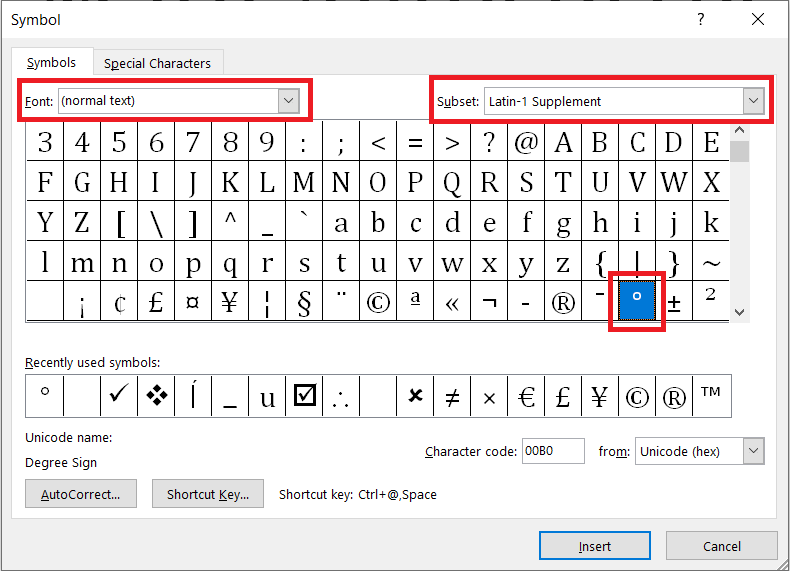 Step 5: Locate the degree symbol and Double click it to insert and close the symbol dialogue box by clicking cancel/close button.
2: Math Autocorrect Shortcut for Degree Symbol (Fastest of all)
To type degree symbol type "\degree<sp>", where <sp> is space.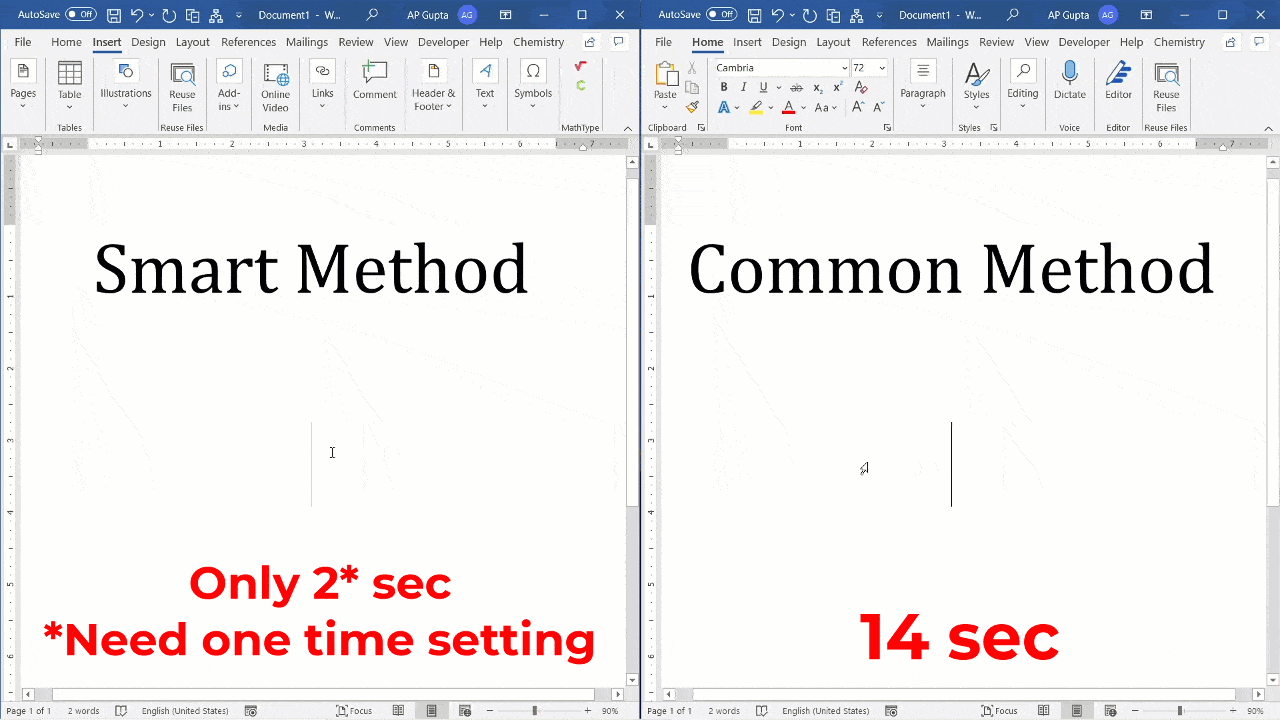 This method uses Math Autocorrect feature of Ms Word. It is Ms Word alternative to LaTeX and is very helpful while typing mathematical equation and symbols. For more shortcut on typing Equations and Symbols visit our blog on Complete Reference to Math Autocorrect Shortcut in Ms Word.
By default this feature is only active inside Equation Editor. However, following one time setting allows you to use it outside of equation editor too .
Click Files → Options to open Word Options
Navigate to Proofing and click AutoCorrect Options button to open Auto Correct window
Navigate to Math Autocorrect tab
Check the box against "Use Math Autocorrect options outside Math region"
Click Ok and close all the dialogue boxed.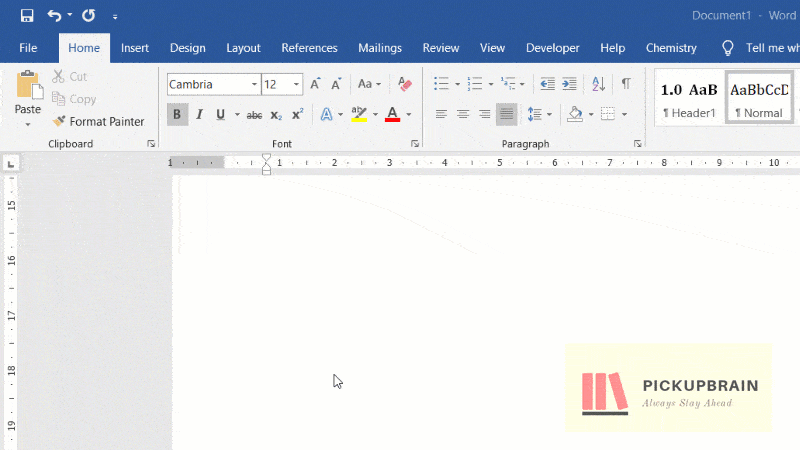 3: Alt X Method for Degree Symbol
To insert degree sign, type "00b0" or "00B0" and press Alt+X immediately following it. Note the Alt+X code for degree sign is "zero zero b zero" and is case insensitive.
4: Alt Code Method for Degree Symbol
Number pad keys opens up additional method (i.e. Alt code). To insert degree sign using this method:
Hold down Alt key and
Type 0176 i.e. Alt code for degree symbol
Release Alt key
Summary
There are at least four different ways to type degree symbol in Ms Word. Of these, Math autocorrect method is the fastest and easy to remember. Though Alt Code and Alt X method is next fastest, you need to remember unique code to get degree symbol.