Nicely spaced lines can add to readability of word document. The default line spacing in Word is 1.15 however, academics setting prefers double-spaced lines as it allows space for handwritten comments. Double space lines were so widely used that it was once the default setting for typewriters too. Ms Word provides multiple ways to add double-spaced lines.
1. Keyboard shortcut (Windows and Mac)
Select the text that you want to double space and hit "Ctrl + 2" (Windows) and "Command + 2" (Mac) to double space text.
2. Double spacing entire document
If you need to double space the entire document, use the following steps:
For newer version of Ms Word:
Go to Design > Paragraph Spacing and choose Double.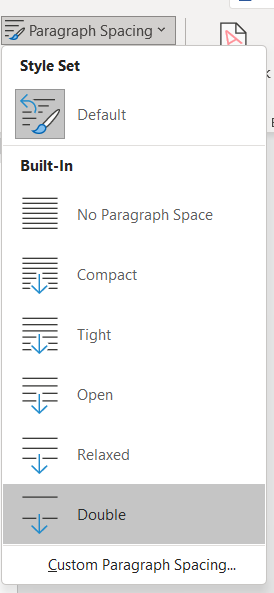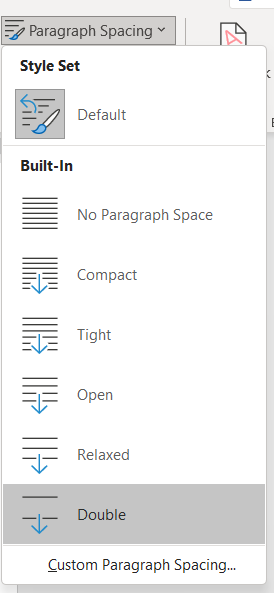 For all version office 2007 and above:
You can also change the line spacing of the entire document by changing line spacing of Normal style using the following steps
On Home tab, in the Styles group, right-click Normal, and then click Modify
In Formatting, click the Double Space button, and then click OK.