How to draw circle in Word or PowerPoint?
Circle is one of the basic shapes that you may need. However, drawing a circle in Word and PowerPoint is not straightforward. But with the simple trick, you can quickly draw a perfect circle of any size in Word or PowerPoint.
Steps to draw a Circle in Word and Power Point
In the Insert Tab, click on Shapes
From the drop-down list, click on Oval under Basic Shapes
Left click at the location where you want to start Circle
Drag the mouse holding shift key to draw the perfect circle of desire size
Release shift key and mouse when done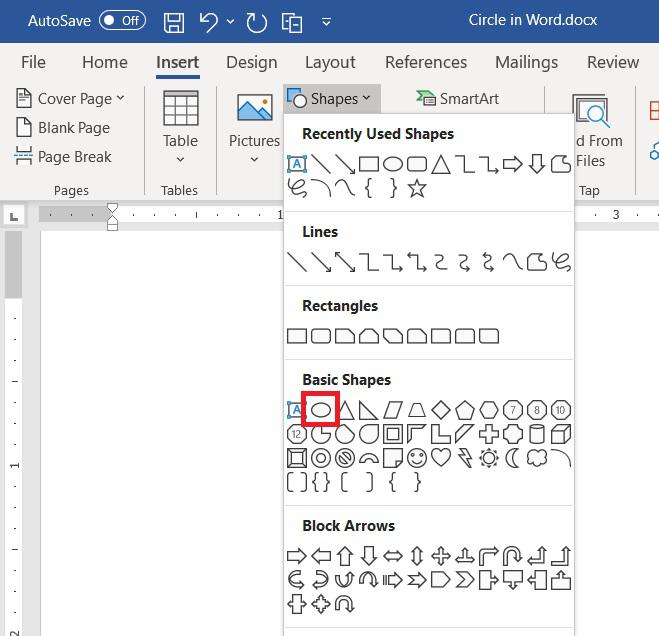 Resizing Circle Afterwords
You can also resize the circle after drawing it.
Click anywhere on the circle to resize
Drag the corner handle around the circle while holding shift key to resize it to desired size
Once done release mouse button
Summary
To draw circle in Ms Word and PowerPoint, navigate to Insert > Shape and click Oval from Basic Shapes. Left click anywhere to start circle and drag with left mouse button holding shift key to get perfect circle.