We have covered steps to insert Greek Letters in Word in our earlier blog. This blog covers different ways to insert Greek Letters in Google Docs.
Three different ways to insert Greek Letters in Google Docs
Method 1: Inset > Special Characters
Go to Insert Tab > Special Character to open Special Character Window. You can also use the keyboard shortcut "Alt + I + C" (Windows) or "Ctrl + Option + I + C" (MacOS).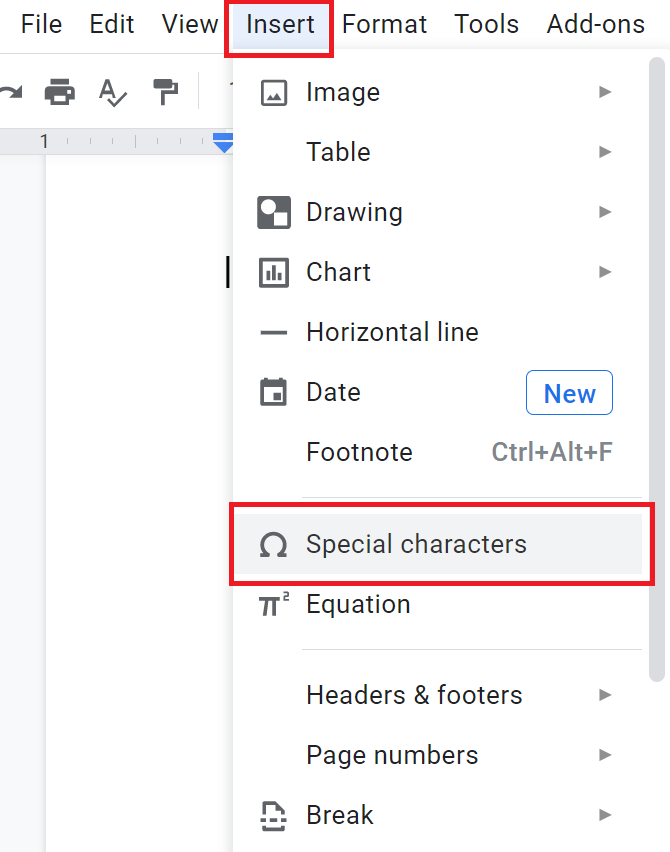 Google Docs Special Character Window allows insertion of Greek Alphabets using 3 different ways viz. a) Using categories, b) Searching symbol name or Unicode or c) Scribbling symbols (using pointer or touch)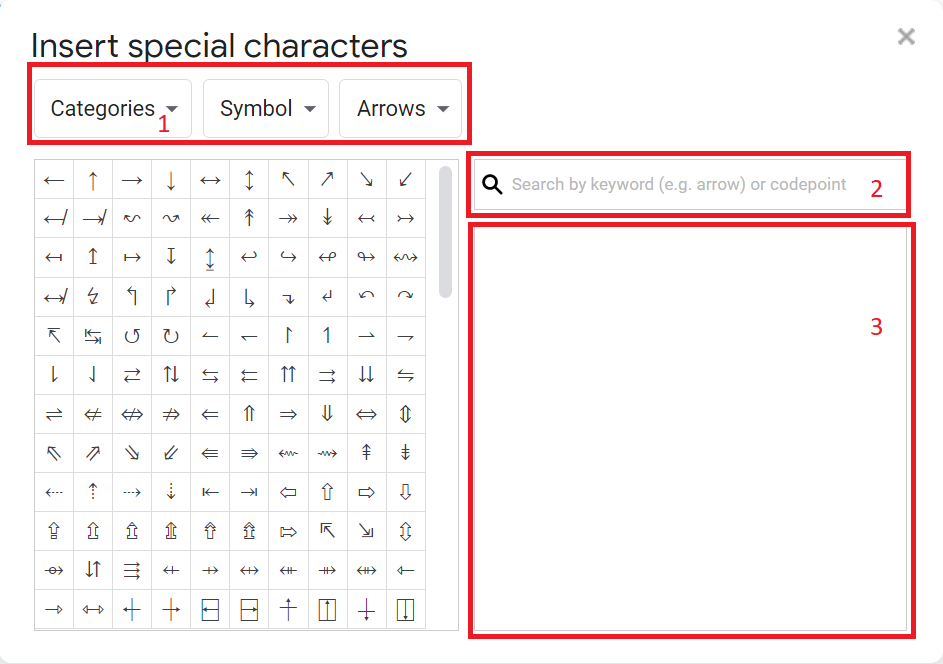 Greek alphabets using Categories: Select "Other European Scripts" and "Greek" from the drop-down to get the list of Greek letters. Then click on the desired symbol to insert it.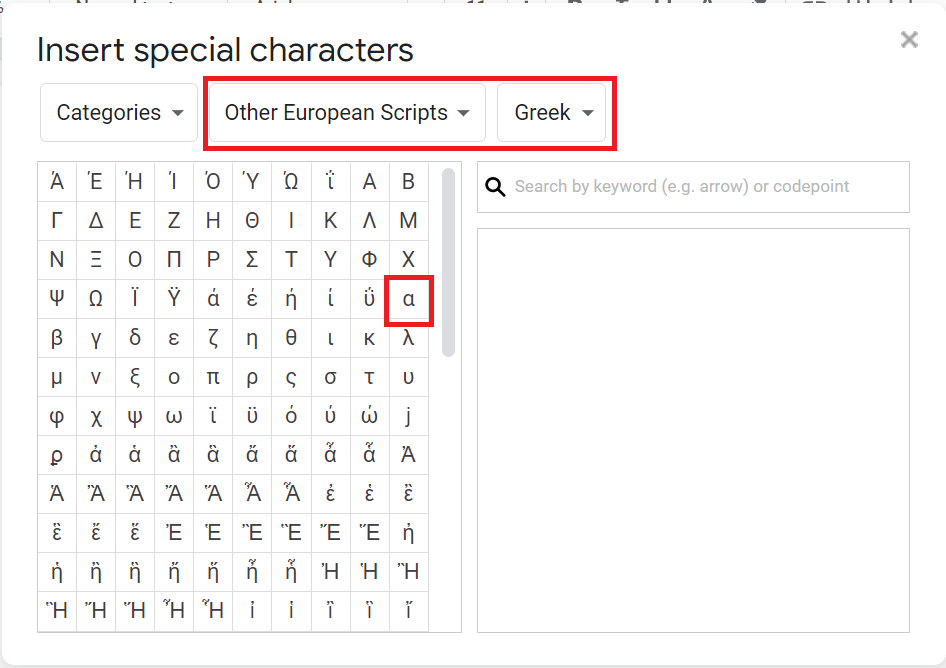 Greek alphabets by searching: Serch the name of Greek letter (say delta) in search bar to get it. Instead of name, you can also search Greek Alphabets based on Unicode. For e.g. search for 0251 for alpha. Then click on the desired symbol to insert it.

Greek alphabets by scribbling: Like Ms Words Ink Equation, you can search symbols by scribbling with your pointer in the square box. Then click on the desired symbol to insert it.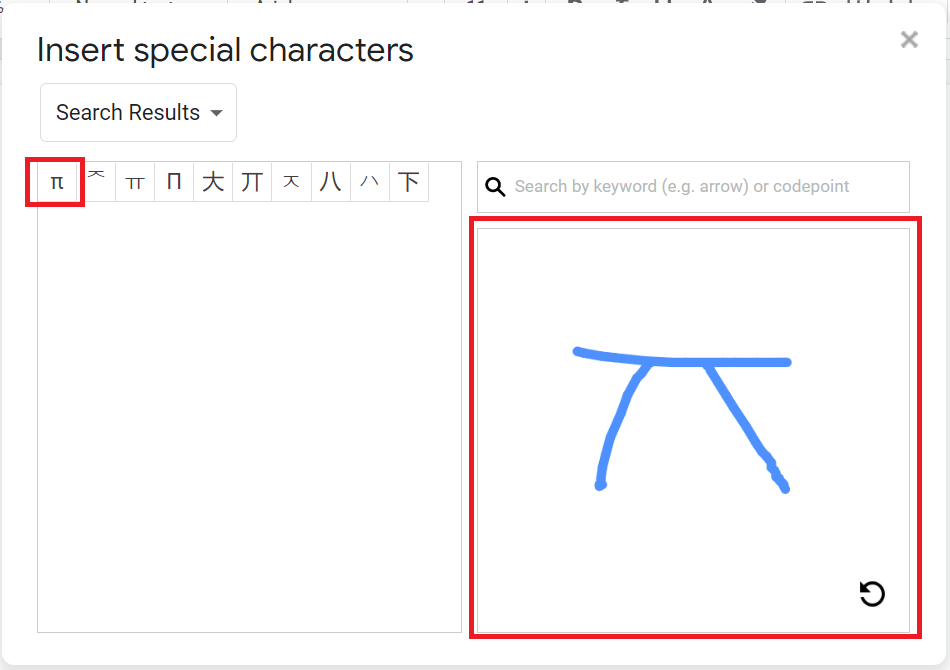 Method 2: Auto Substitute (fastest but requires little setup)
Auto substitute feature of Google Docs could be the fastest way to inset any symbol. However, it requires a bit of work to set up. But once in place, you can insert any Greek letter (or any special character) with a flash.
Steps to set up auto substitute for any text/character/symbol are as follows
Insert special character as you would normally do (using any of the above method).
Copy the special character into your clipboard
Go to Tools > Preferences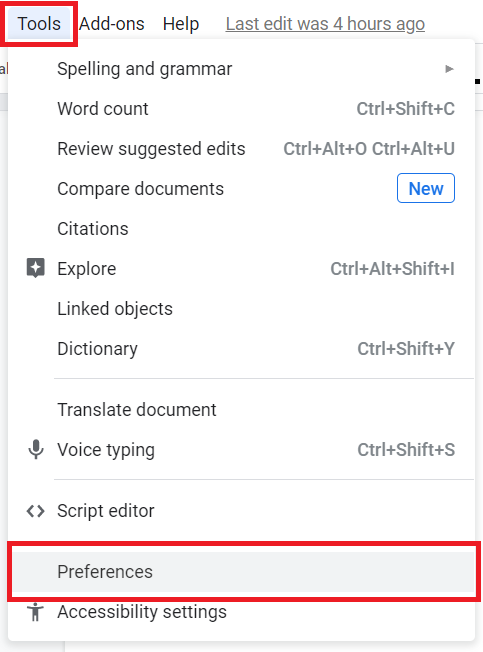 In the preferences window click on substitution tab and make sure that box against Automatic substitution is checked.
In the Replace box type the desired shortcut text (say \alpha for α) and in the With box paste the symbol (copied in clipboard) that you want to create Auto substitution. Whenever the shortcut text is type, it gets automatically converted into set special character / text on hitting space.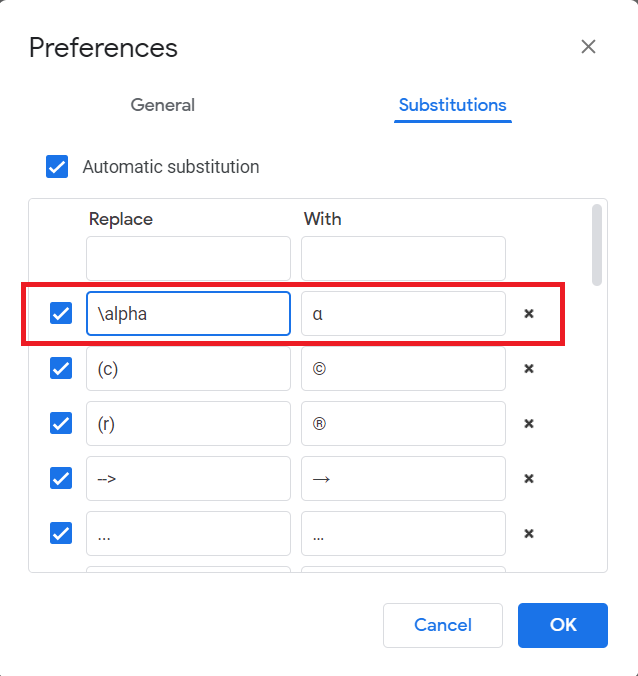 Click ok to close the preference tab.
To test, type the shortcut text (that you had set as auto substitution) anywhere in Google doc, hit space and Voila! The special character should automatically pop up in its place.
Method 3: Google Docs Alt Code for Greek Letters
You can insert any special characters including Greek Alphabets in Google Docs using Alt Code too. For e.g. to insert α hold down Alt key and type 224 (Alt code for lower case Greek Letter Alpha).
Summary
The above method you should be able to insert any special character in Google docs with a breeze. The Insert Special Character method is the most general method where you can search for any Greek symbol. However, if you need to insert any Greek alphabet frequently, then creating auto substitution may save much time.