Ms Word has a wonderful feature that enables you to create a table of contents (TOC) with page numbers in 1 click. In TOC It is desirable to left align contents and right align page numbers However, sometimes (especially while making custom TOC) page numbers of TOC sits next to the heading/contents and you need to right align page numbers as shown below. The following steps will help you achieve it.
Steps (along with animation) to align page numbers of TOC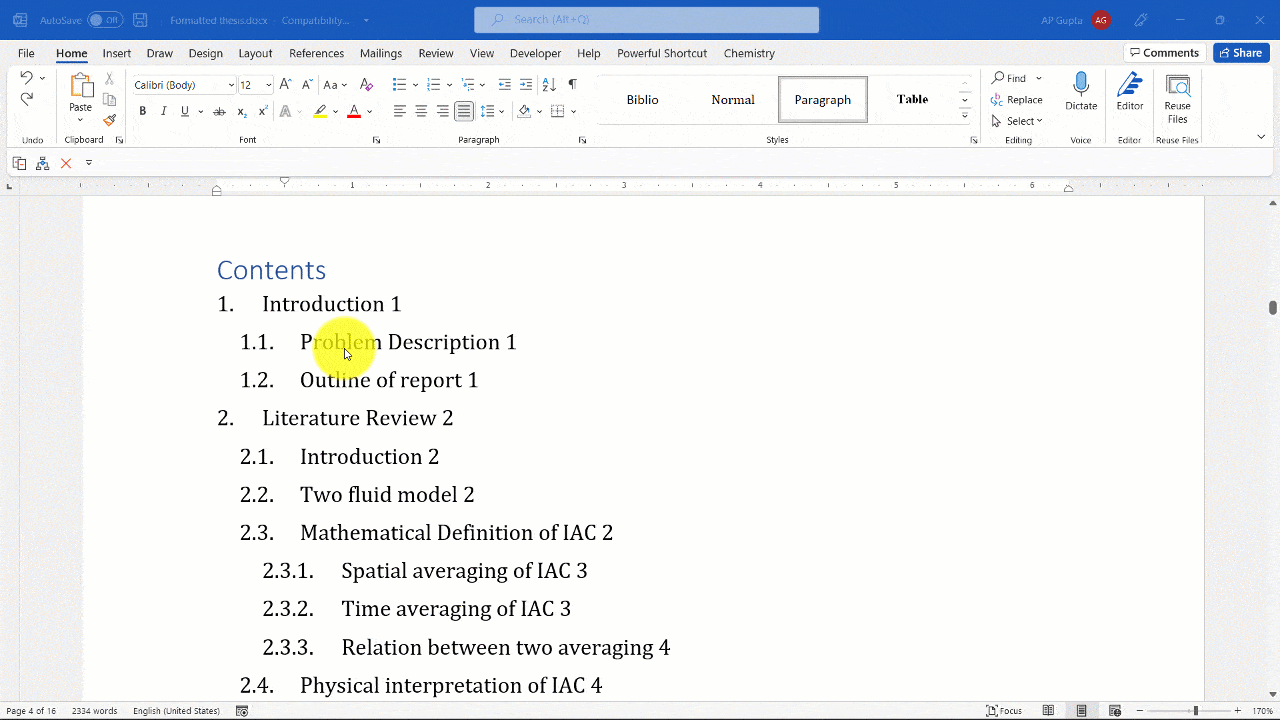 Click anywhere on the TOC
Go to References Tab > Table of Contents and click "Custom table of contents" to open Table of Contents window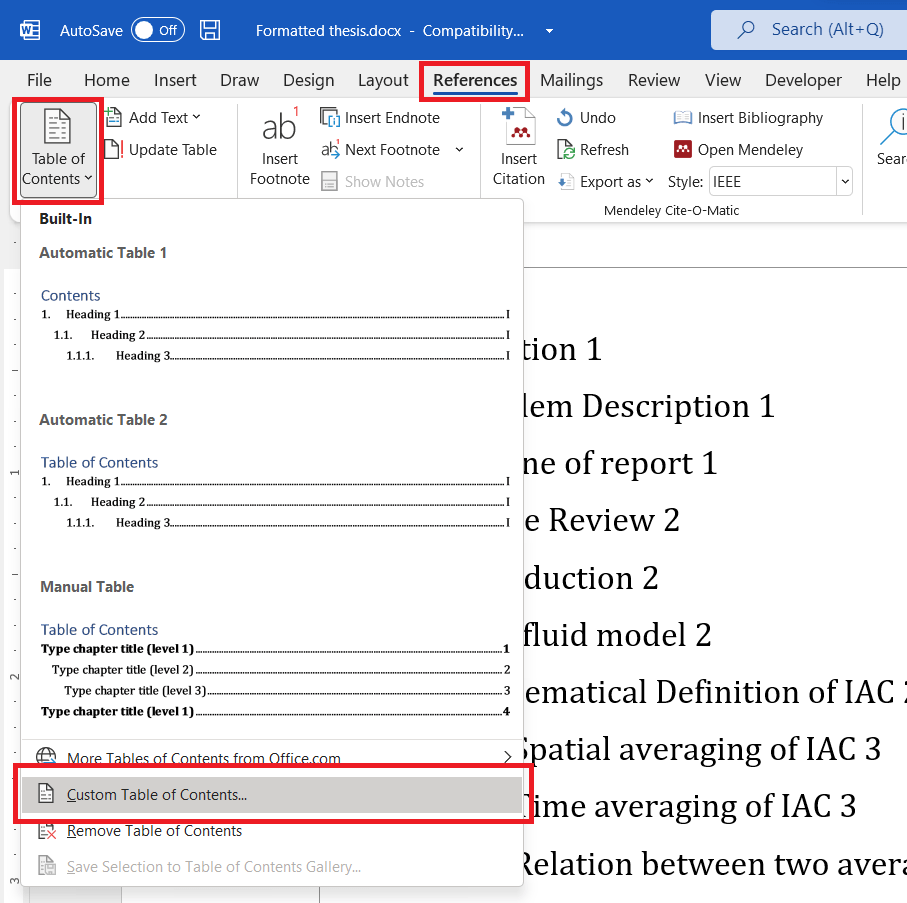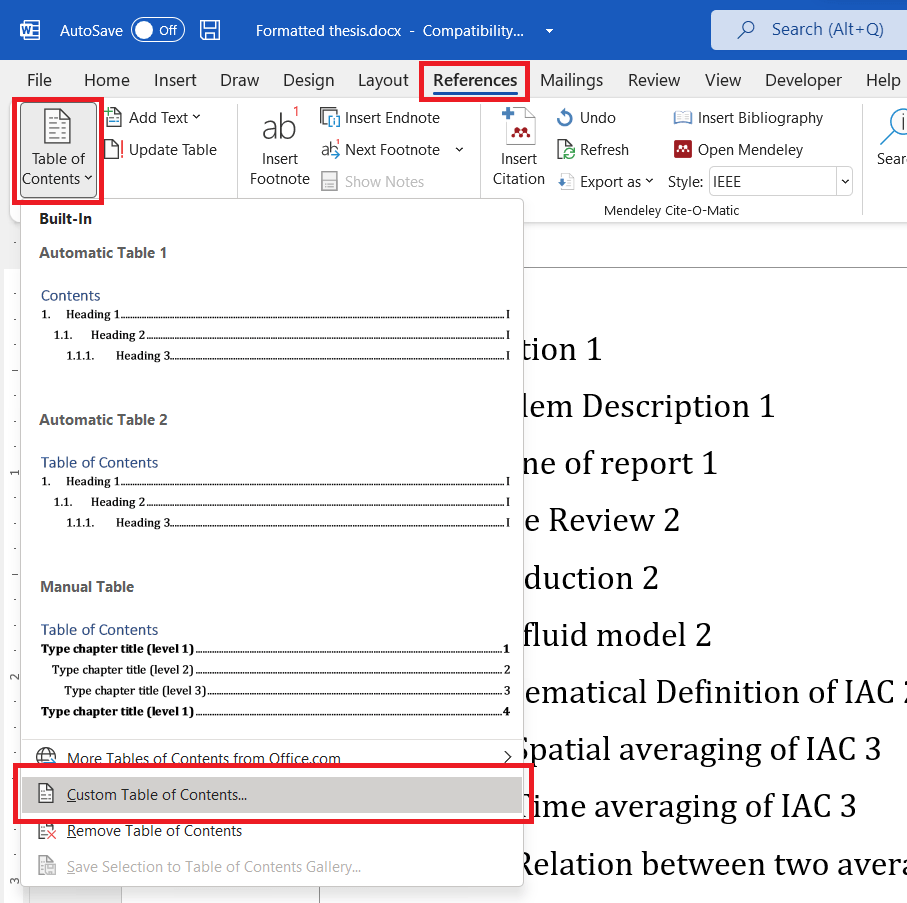 Check box against "Right align page numbers". You can also select tab leader if you need or else select none.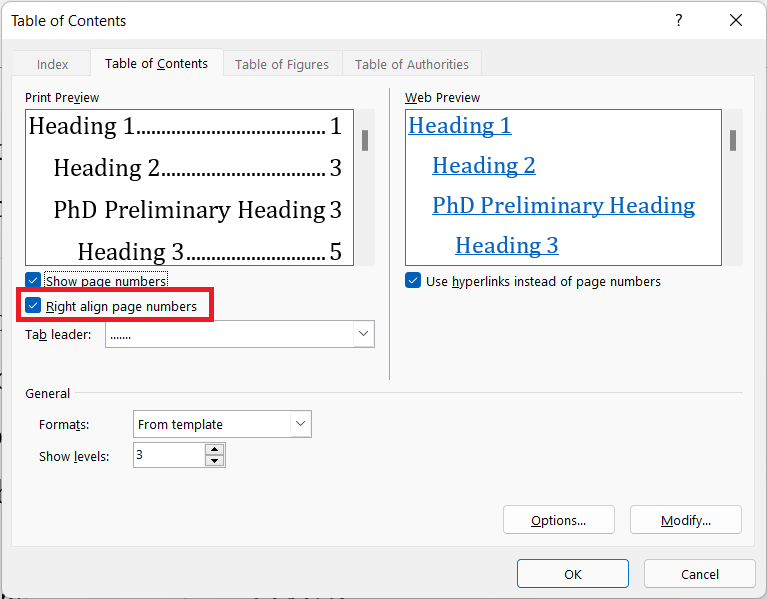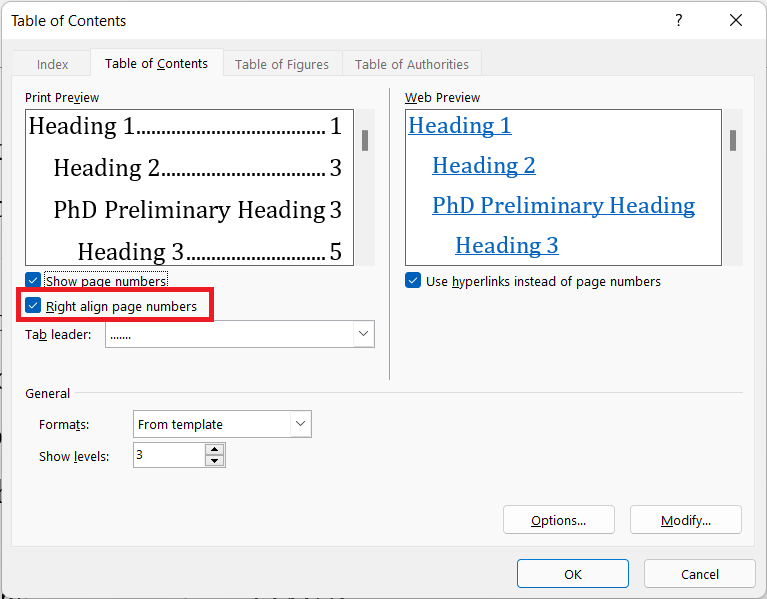 Click ok to close the window and apply setting
Click Ok on the Ms Word prompt that asks "Replace this table of contents?" to apply