The default page orientation in Ms Word document is Portrait. But some content (say graphic or table) may fit better on a Landscape page. It is this time when you need to change layout of one or few pages of the document to landscape. The step-by-step process to make selected text or one page landscape in Ms Word (without manually inserting multiple page breaks) is covered in here along with video demonstration.
Steps to change page orientation to landscape
Step 1: Select the content (text, figure, table, blank line etc.) that you need on the landscape page. To get blank landscape page, simply get a blank line (by hitting enter/return key) at the desired location and select blank line as shown below.

Step 2: In Layout Tab and click arrow at the bottom right of Page Setup group to open Advance Page Setup options.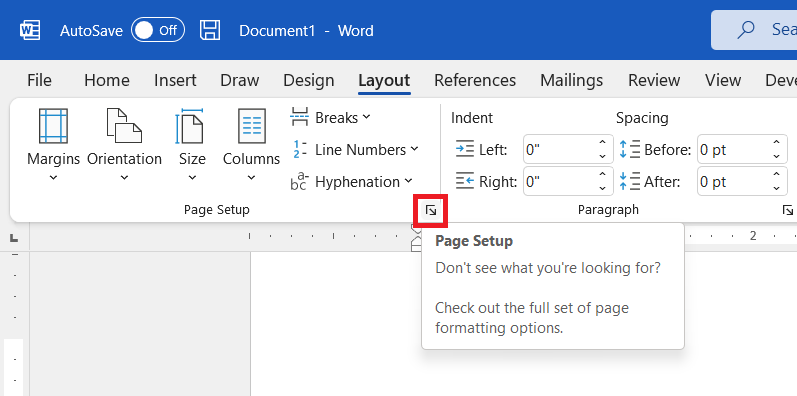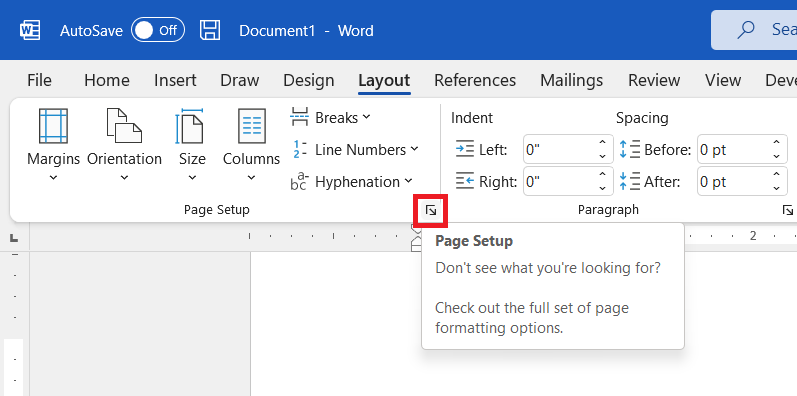 Step 3: In Margins Tab of Page Setup window, select "Landscape" Orientation and then from Apply to drop-down select "Selected Text"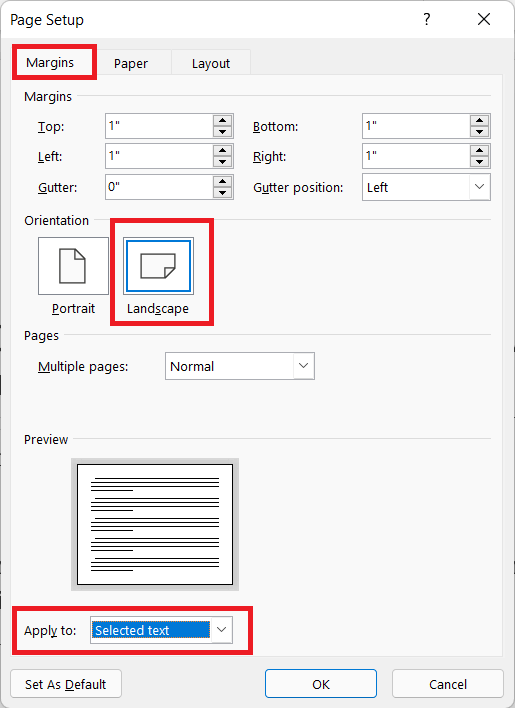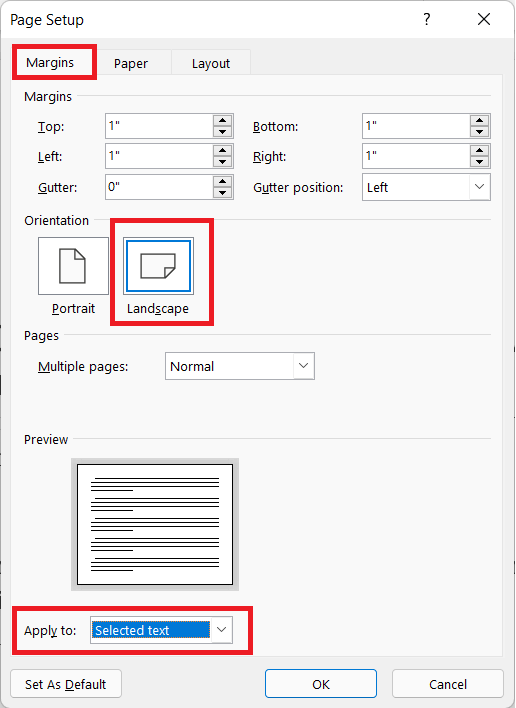 Step 4: Click Ok to apply the page orientation setting to selected text.
Video demonstration