Tables provides one of the best and compact way to organize and represent data as rows and columns. Sometimes we make a big table and then later on wonder that splitting table into smaller tables may better idea. If find yourself into a situation where you need to split table vertically then the following two methods (Split Table option or a faster keyboard shortcut) may help you do the task in few clicks.
1: Using "Split Table" option
The steps to split the table vertically are
Bring the cursor to the row that you want to have as a first row in the next table
Go to "Layout" Tab and click "Split Table". Alternatively, you can also hit Alt, J, L, Q keys successively.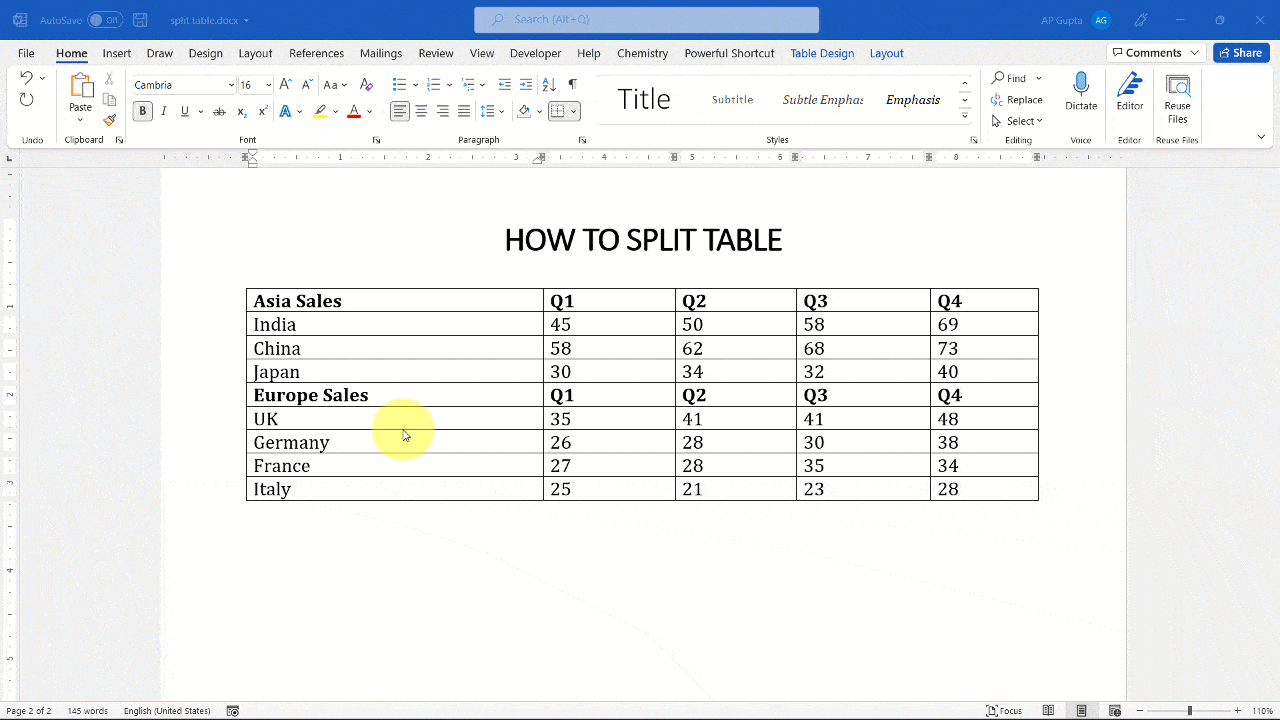 2: Using keyboard shortcut
You can also use keyboard shortcut to move rows down to split table. The steps are as follows.
Select all the rows that you need to move to the next table.
Press "Alt+Shift+DownArrow(↓)" to separate the selected rows from the current table.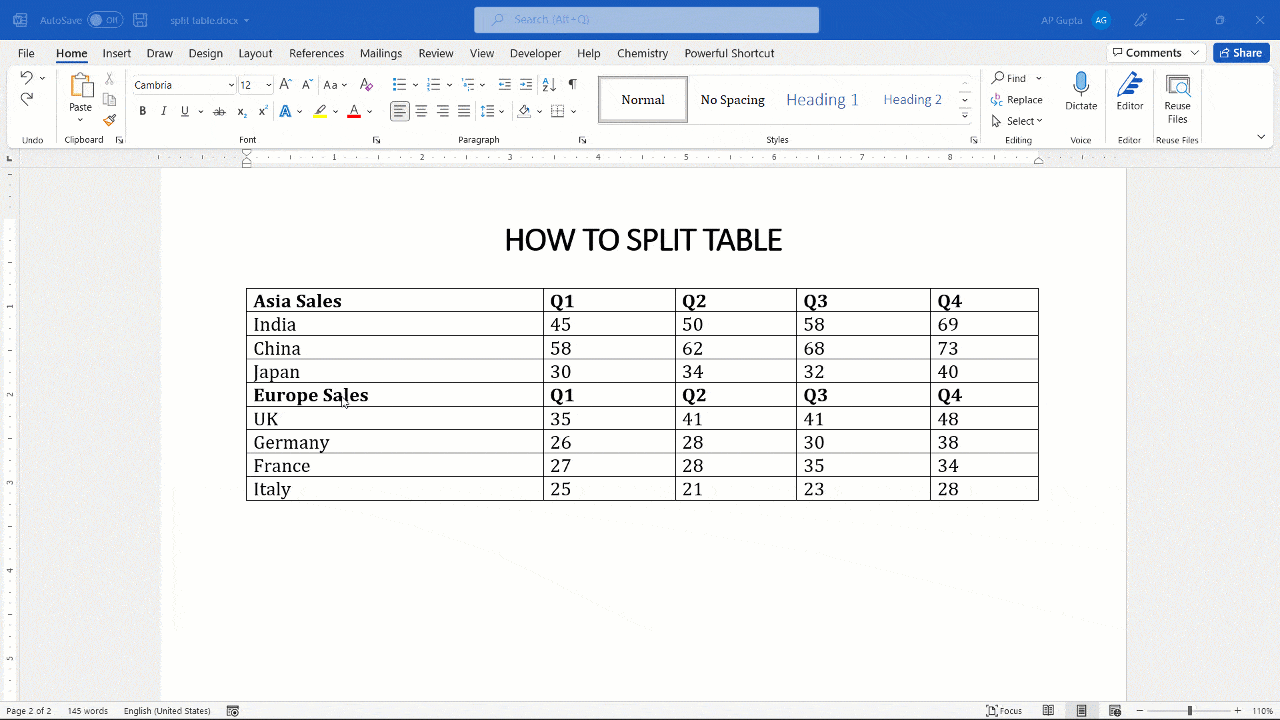 Video Demonstration
You can also watch all the above shortcut in my following YouTube video.
Related Posts