Ms Word table allows the user to resize column/table manually. However, it also has a build-in feature that can automatically adjusts column or table width in just few clicks.
Autofit columns width to fit the size of content
To auto-fit column width to fit the size of text or table contents automatically.
Select the entire table
Go to Layout > Autofit and select "Autofit Contents"
The above setting optimize column width to minimize size of table.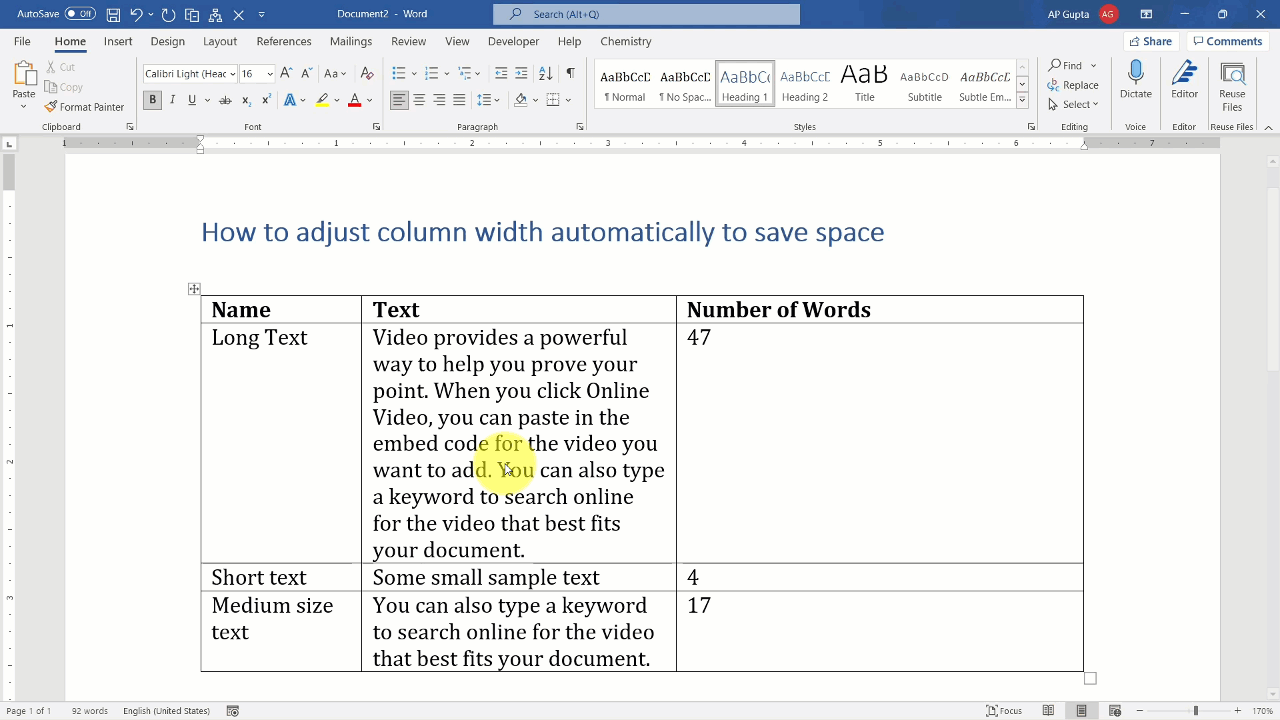 Autofit table width to fit to page width
To set table width to page width automatically:
Select the entire table
Go to Layout > Autofit and select "Autofit Window"