Microsoft Word has a built-in feature to check spelling. In our earlier blog, we have shown how to change spell check language for selected text. This blog shows how you can disable spell check for a paragraph or selected text.
Steps to disable or turn off spell check for selected text
Select the text or paragraph for which you want to disable spell check
In Review Tab > Language, select "Set Proofing Language" to open Language Window

Check "Do not check spelling or grammar" option

Click ok to disable spell check for the selected text.
Animation showing above procedure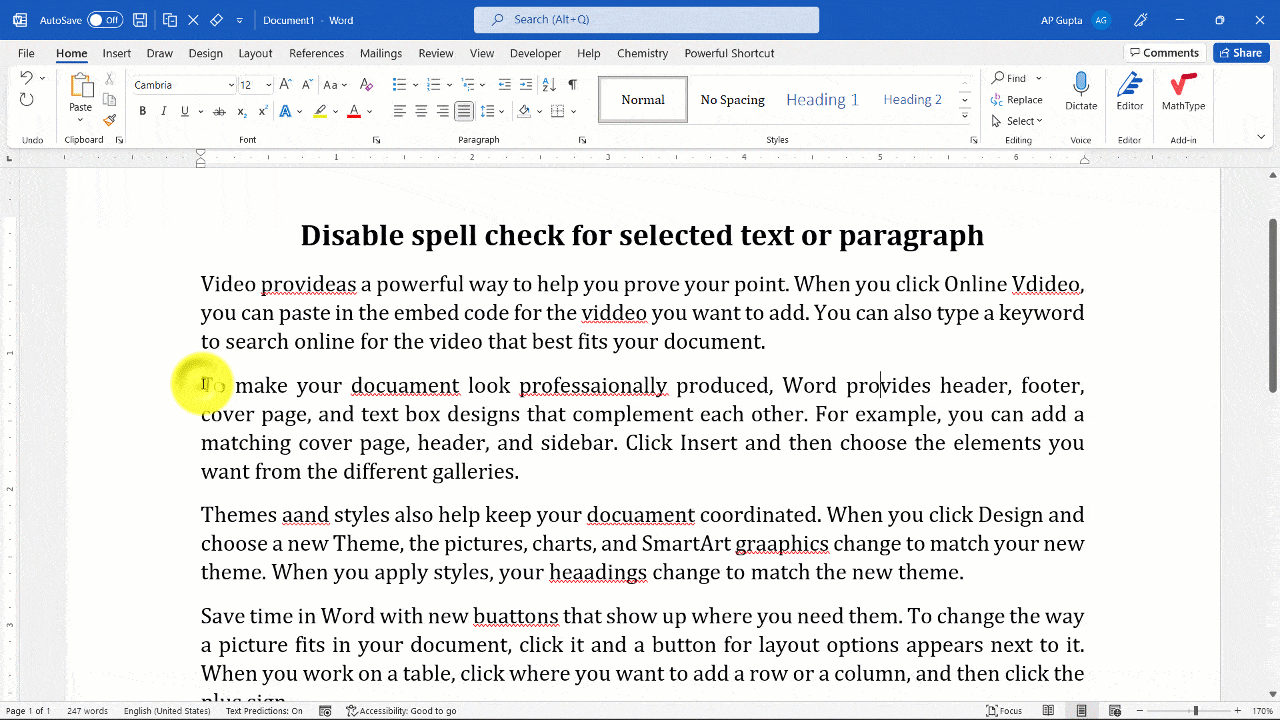 Related Posts