Ms Word is loaded with lots of features to simplify tasks. One such feature is a trick to convert Table to Text.
Steps to convert Table to Text in Ms Word
Select the rows or table you want to convert to text. Tip: You can select the entire table by going to top left corner of the table and clicking on the table handle.

On Layout Tab click "Convert to Text" in Data Group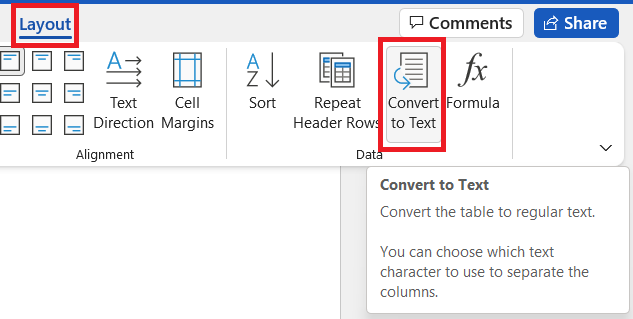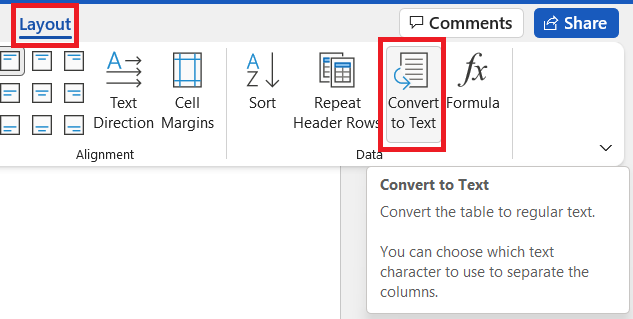 Above step opens up "Convert Table To Text" window where you can select separator character that separates columns of table. Each row are already set to appear on a new line.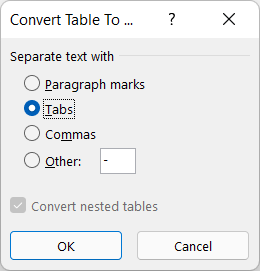 Click Ok to convert Table to Text
Video demonstration showing how to Convert Table to Text
Related Posts