While selecting text using mouse, Ms Word sometimes selects more than you need. This is one of the annoying feature of Ms Word and is one of the most searched in superuser.

Steps to stop word from selecting more
Navigate Files > Options to open Ms Word options window
Click Advance
Uncheck the box against "When selecting, automatically select entire word" in "Editing options" group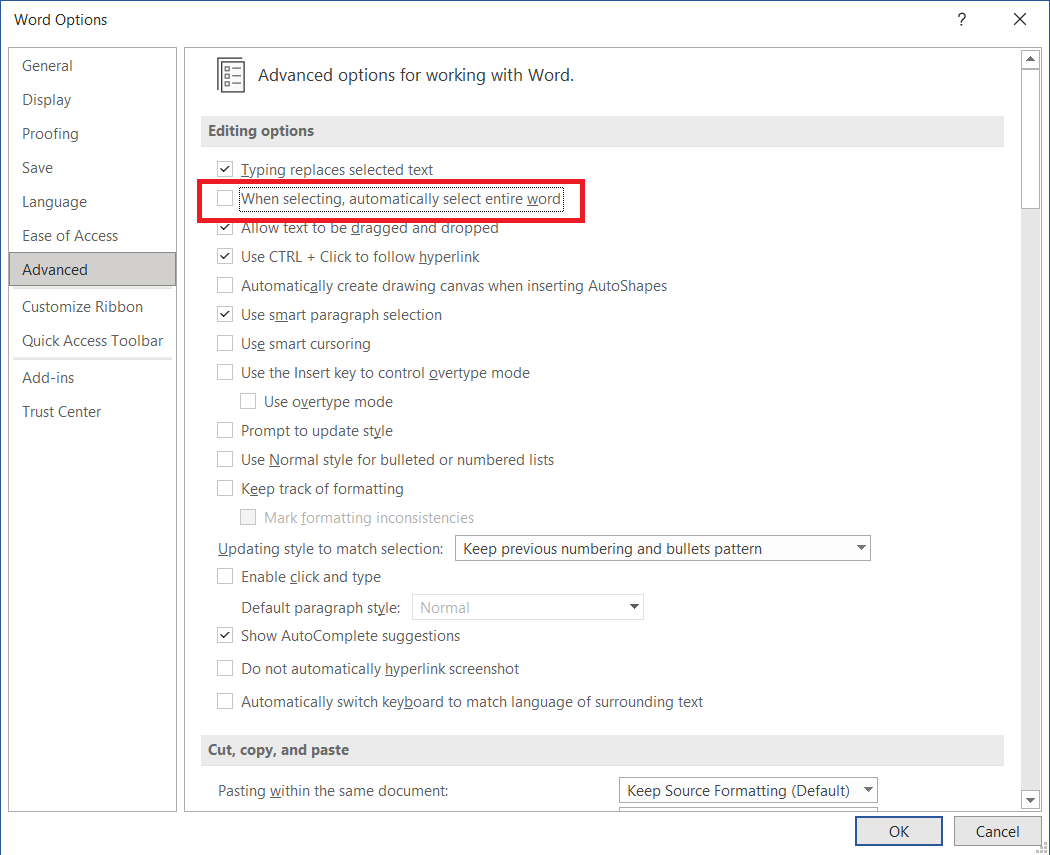 Result
After the above setting, your pointer selects only the desired text.